I'm back and managed to survive over driving 7078 kms in 13 days with my family of 5, averaging a whopping 6-ish hours of sleep per night! MAN AM I HAPPY TO BE HOME!
We made it to Las Vegas NV in 2 days, then spent 4 days there.
We spent time taking in some free attractions, went to see the
wax museum
,
and enjoying all they had to offer the
CIRCUS CIRCUS HOTEL
.
Then headed to my Mom's trailer in Apache Junction AZ for 4 days, spent time with family, investigated the area including spending the day at
GOLDFEILD'S ghost town
. The kids LOVED it!
And I even managed to sneak away for 3 hours for some
shopping with my Mom
. (As well as did a bit with the family, not much though with having all 3 kids.)
Then we headed to the
"GRAND CANYON"
! My oh my was it grand!
We actually ended up spending an extra night just so we could see it more, and man was that worth it!
Jase and I even went and investigated a cool
Indian watch tower
along the rim!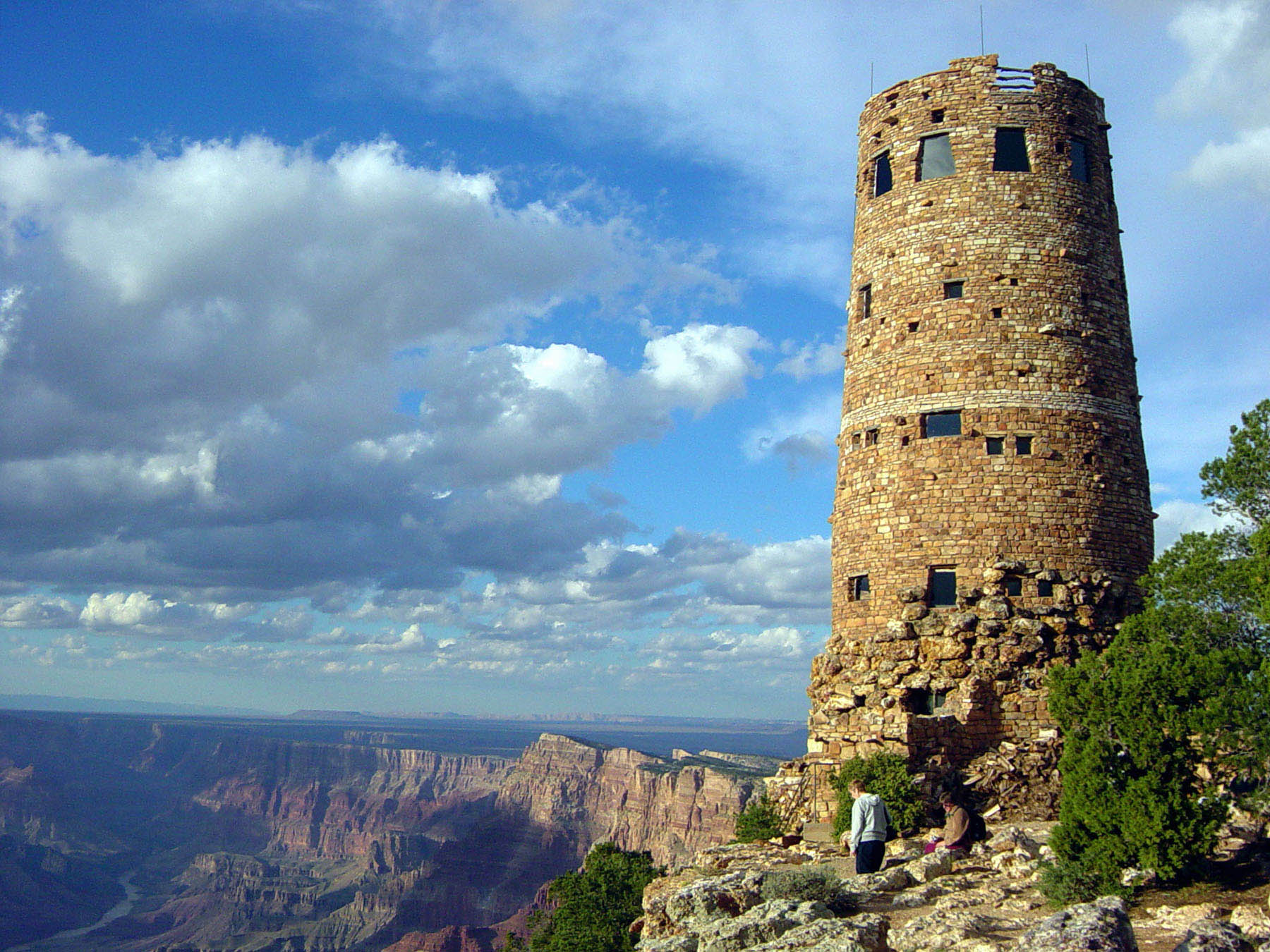 He told me it was "like a dream come true!"
Then it took 2 more days and a last very horrible night in Havre, Montana, USA. (I feel sorry for anyone who calls that shit-hole town/ city their home). NOTE: NEVER STOP THERE, unless you like the smell of dead bodies in your hotel rooms. 4 different rooms, and 2 hotels later, all at 2 or 3 times the price of staying at the CIRCUS CIRCUS in Las Vegas, we just decided to sleep in our van.
That said I was SO happy to drop off my overly chatty step-son yesterday night and get my kids and hubby home to MY OWN HOUSE here in Saskatoon SK CANADA
Man do I ever need sleep, but there's still allot to do before Christmas including some birthdays to celebrate (2 nephews, a niece, and my own included). Plus there's still some last minute Christmas crafting and work to get to. Oh yeah and the laundry, LOL
MAN HAVE I MISSED YOU ALL!